Ali Invoice
The simplest solution for all your bookkeeping needs
generate an AliExpress invoice in a single click
Are you a drop shipper? Do you need an invoice from AliExpress for your administration and bookkeeping or any other purposes?
As you already know, most of the suppliers from AliExpress, for whatever reason, won't send you an invoice when you need it.
Of course, you can change the supplier, but sometimes there aren't any other good ones with the items you need.
You can view and print the details about each order from your account on AliExpress. But if you have shipped the order to your customer's address directly, as often is the case with a dropshipping business model, there will be their name and address on order details page, and yours or your company's name isn't mentioned anywhere.
Yes, you could print screen and edit the page in some image editing software, but this can be time-consuming. You could be spending hours doing just that. You could hire a virtual assistant too.
Or, you could be using the simplest solution, Ali Invoice.
Using Ali Invoice, you can generate an invoice in a single click, for every order you have ever placed on AliExpress! One more click and you can print it or save it as PDF.
using ALI INVOICE
Log in to AliExpress and go to 'My Orders' page (

1

)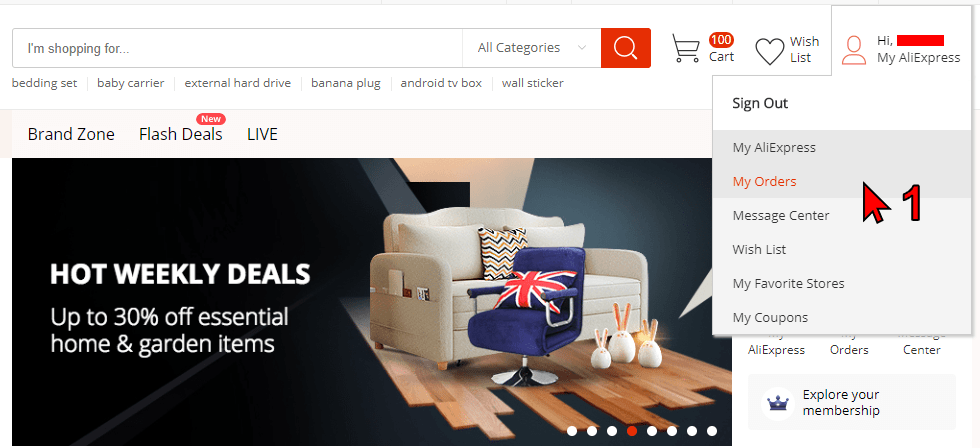 Click on the Ali Invoice Button for desired order (

2

)
Your invoice is generated and ready to print (

3

)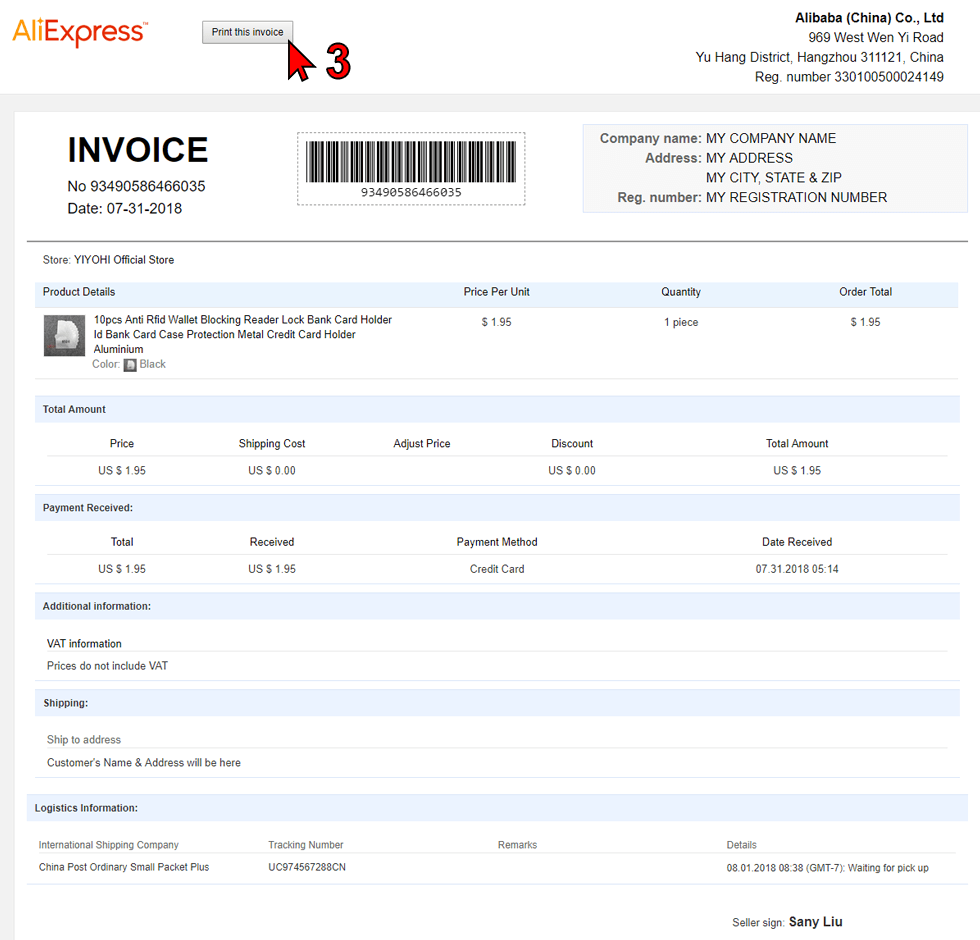 FINAL RESULT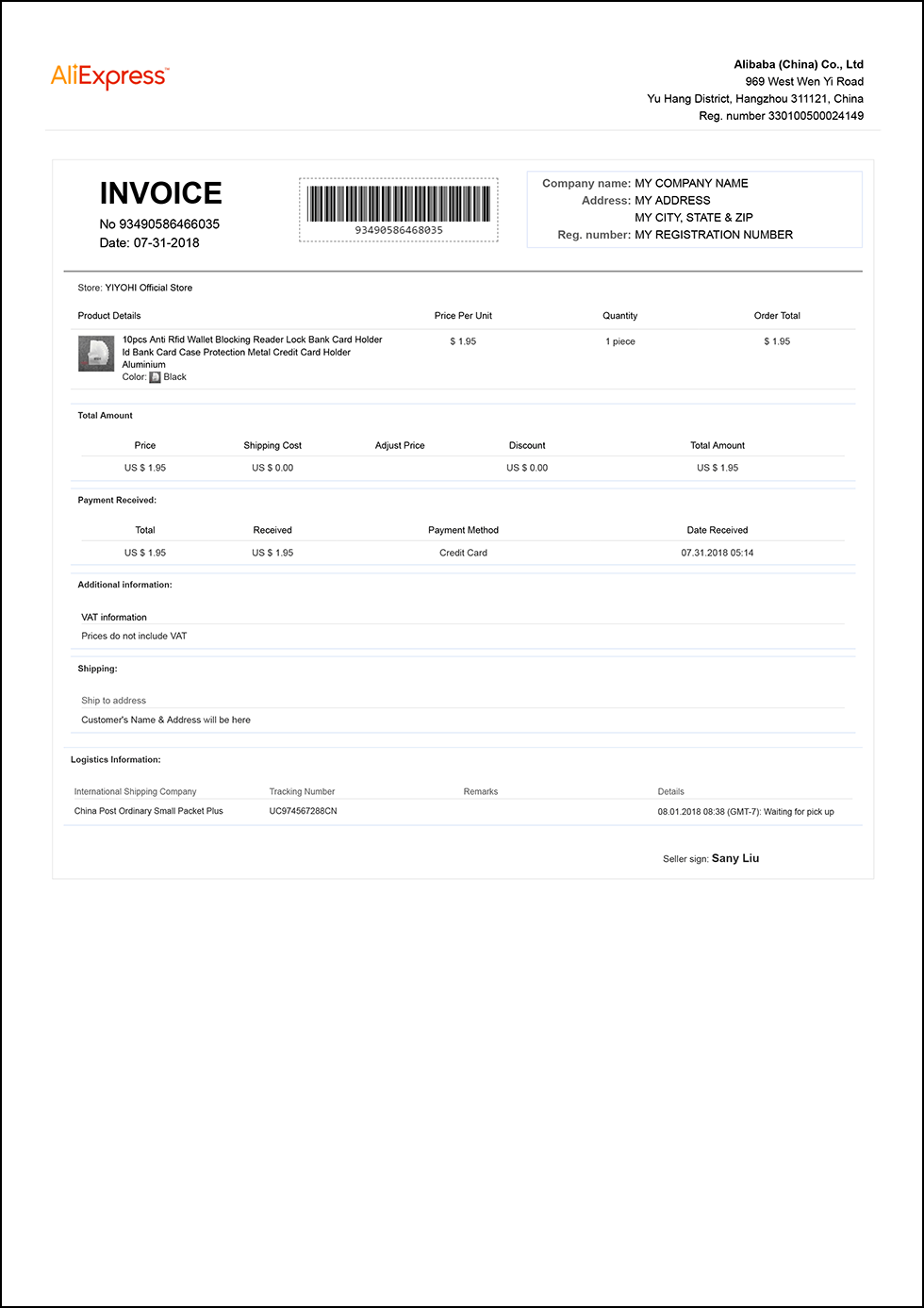 USING BULK INVOICE
You can easily create one invoice for all orders in a day, week, month or any period you choose.
On your Orders page click on 'More filters' (

4

) pick a date range (

5

) and click Search (

4

) and then click on 'Bulk Invoice filtered' (

6

)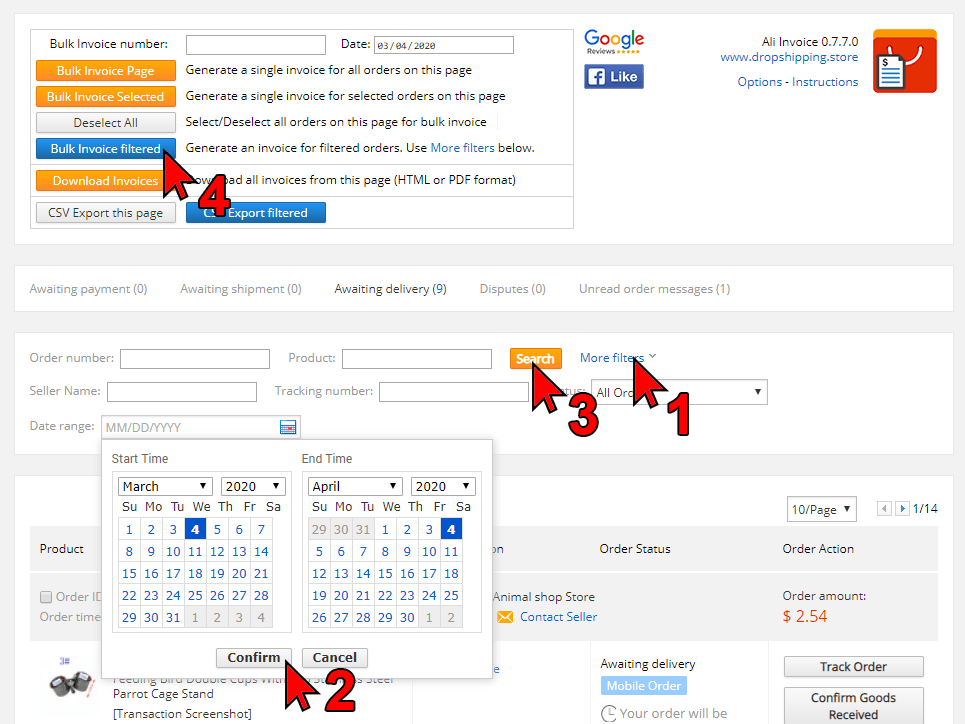 The invoice will be generated for all orders in a chosen period.
FINAL RESULT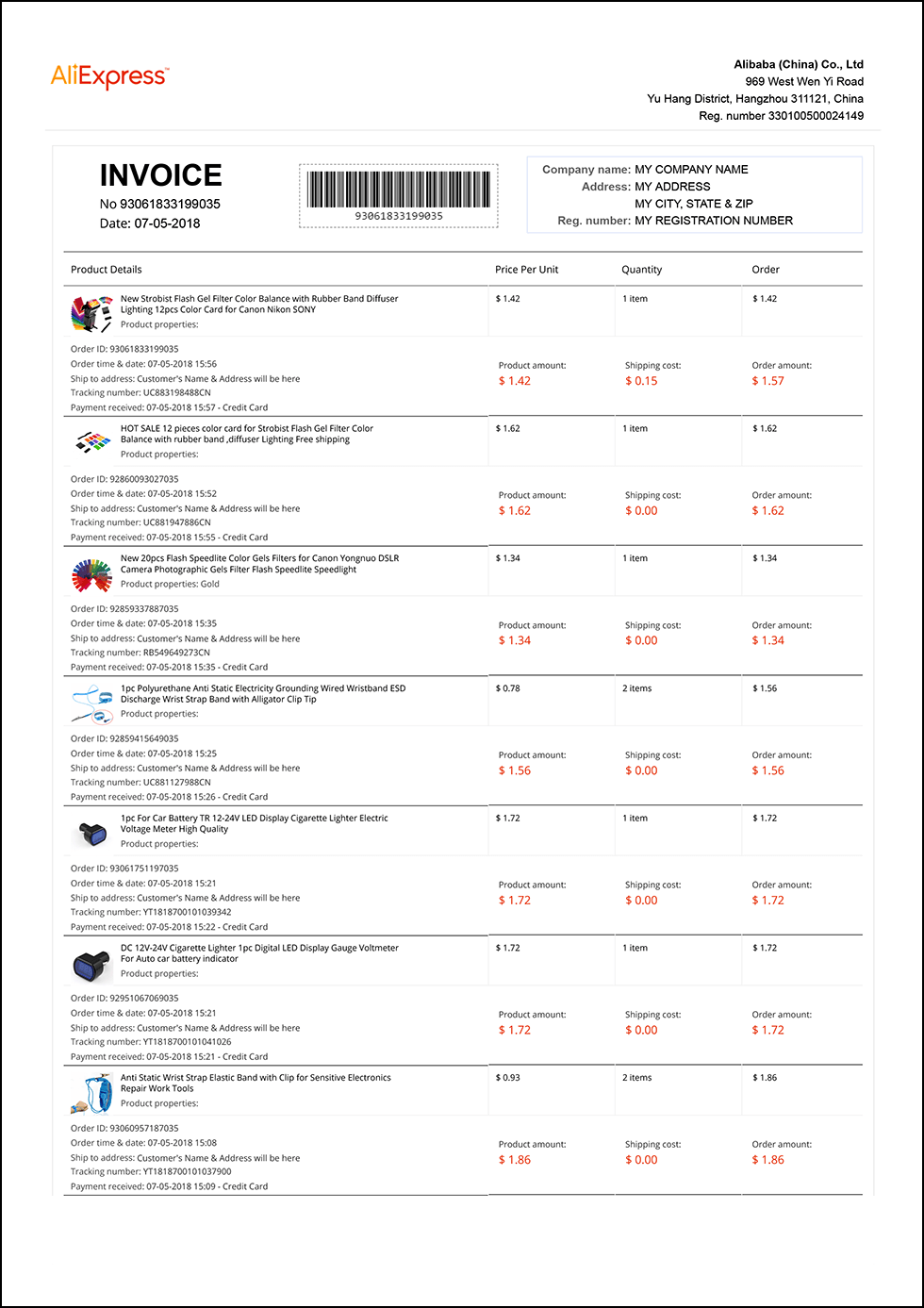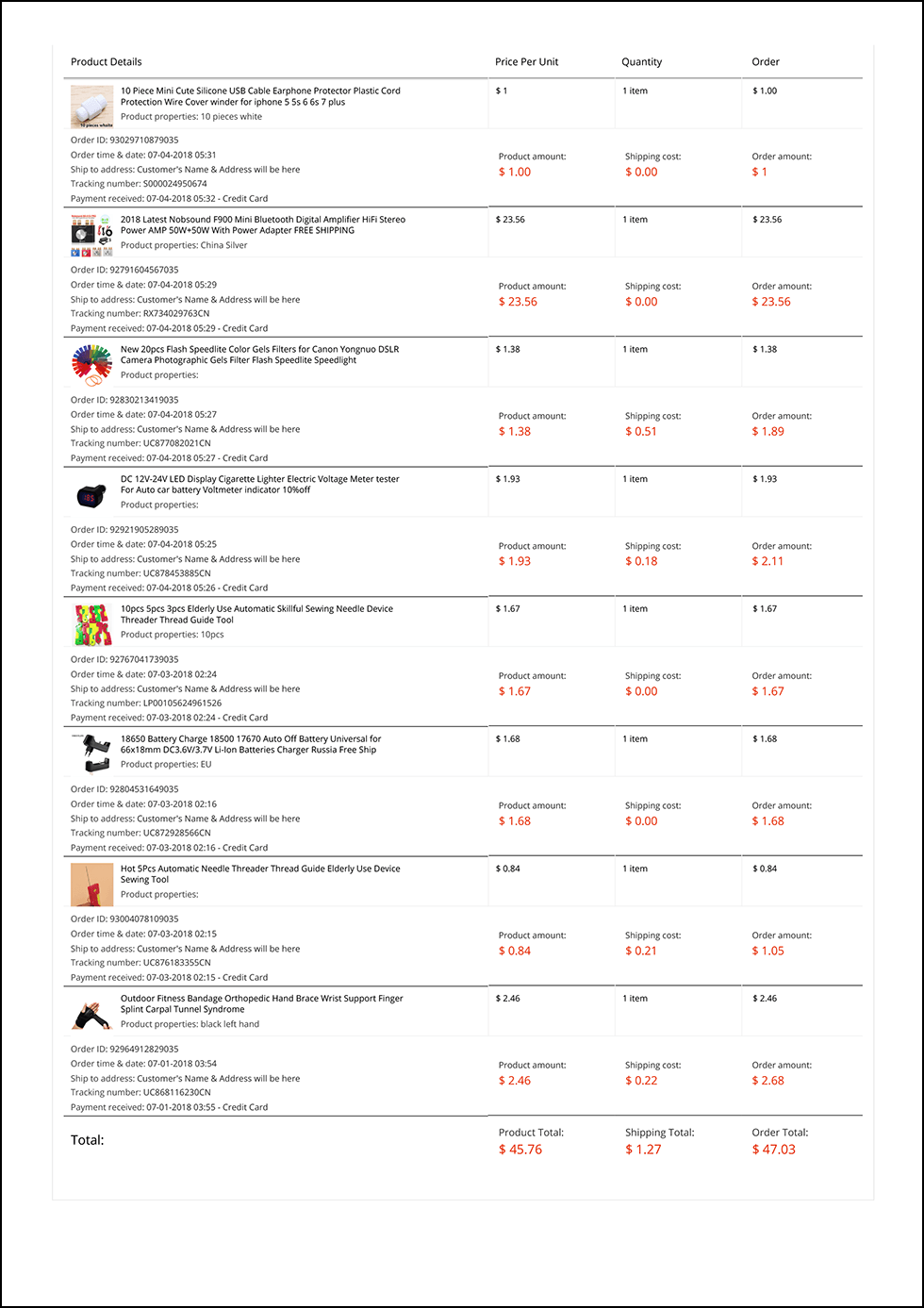 What our customers say

Ali Invoice is the killer extension. I am really satisfied.

Thank you for making it painless, pleasant and most of all hassle free!
Very easy to use. It's just amazing. Thank You!

* This product is not licensed or endorsed by AliExpress
** AliExpress is a trademark of Alibaba Group Holding Limited and/or its affiliates and licensors